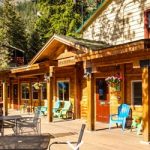 Description
Our 28-room rustic lodge on the shore of the 50-mile-long Lake Chelan offers quiet and comfortable accommodations with rooms varying in size and layouts. Rooms with kitchens are also available.
During your stay, the Stehekin Lodge Restaurant serves delicious and hearty meals for breakfast, lunch, and dinner with gorgeous view of Lake Chelan. Our dining room is open from May 12 through October 15.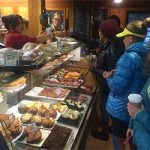 Description
The Stehekin Pastry Co. is located two miles up the Stehekin Valley Road from the boat landing. Since 1989 the bakery has built a loyal following. We offer a variety of "from scratch" baked goods as well as espresso, ice cream and a limited breakfast and lunch menu. We take pride in the quality of our products and strive to create a friendly and comfortable atmosphere.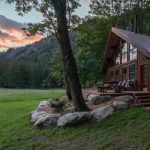 Description
Stehekin Valley Ranch has two types of cabins to choose from. If you're looking for more of a "glamping" experience, our Tent Cabins are just the thing. You get the feel of camping but with nice beds to sleep in! For those looking for a less "rustic" stay, our Ranch Cabins  are fully enclosed with electricity.
Whichever you choose, kick back and know that our friendly staff will have all your meals provided for you and transportation throughout the Stehekin Valley during your stay.
Address
P.O. 36
Stehekin, WA 98852