Membership Information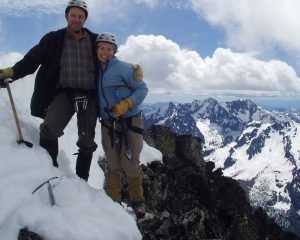 Your membership dues are tax deductible. Stehekin Heritage is a not- for -profit, 501(c)3 organization. You will receive a receipt from your transaction with Paypal indicating you have joined a non-profit organization for $100.00. Save this receipt for your tax forms. You have the option to receive a certificate in the mail, upon your request, indicating you are a member of Stehekin Heritage.
        *Please contact us at stehekinheritage1@gmail.com if you have any question concerning
your payment or transaction.
Your membership payment of $100 is good for 12 months, beginning upon receipt of 1) your membership form which indicates your support of our bylaws and 2)when your payment is finalized.
A renewal notification will be sent to your email address in time to renew your membership for another 12 months (we will not automatically renew your membership and will not automatically charge your credit card).
You will have the opportunity to vote annually for Stehekin Heritage board members if present at our annual board meeting in Stehekin.
You will be alerted to issues and developments that may need immediate attention and response that are directly affecting the stability of the Stehekin Community.
Your decision to join Stehekin Heritage is more than just joining an organization. Your interest and support of Stehekin positively affects the future of our community, including helping to preserve our private land base, securing a beloved destination of travelers, and enhancing the manner and extent in which people can enjoy recreation in the North Cascades.

Your membership helps support
our mission to:
Perpetuate:
~The continuation of a vibrant, living community in the Stehekin Valley, focusing on individuals' rights to own property, operate private businesses and serve the visiting public, ultimately enriching the beauty and wonder of the area as set forth in legislation.
~The unique cultural values and lifestyle of the Stehekin Community, by recognizing and featuring the integrity of traditions handed down from generations of living in a remote, mountain region. Stehekin is a unique home of people who live a life close to nature with a spirit of independence, self reliance, making do, sacrifice, hard work, connection with the land and nature, multi generational families, love of place, and close community.
By joining us, you help assure the goal of preserving and continuing the
heart of what people love about Stehekin.
Protect:
~the interests of the Stehekin Community by taking part in local and national projects and issues through testimony, written comment and attendance at public meetings.
~ the stability of Stehekin's future, by giving insight into and raising awareness of threatening issues through educating, informing and communicating
~the heritage and future of Stehekin by giving voice to a unique, small population and private land base that is surrounded and impacted by federal lands managed with environmental priorities that repeatedly excuse our existence.
By joining us, you help give strength to our voice when asking for recognition and protection of the Stehekin Community.
Enhance:
~the understanding of the uniqueness of Stehekin's history of homesteading, mining, exploration, native American presence, and how today's community inspires visitors by reflecting historical values, traditions and culture of living in a remote mountain region.
~the awareness that the visitor's experience is highly improved due to the personality and character of the offerings from an authentic mountain community for recreation, dining, and places to stay.
By joining us, you help bring awareness of the value and importance of the Stehekin community's presence which has been nationally recognized by legislation as an asset to the visitor traveling to the North Cascades.
Share:
~ by annually publishing the Stehekin Guidebook which highlights local businesses and recreational opportunities available in Stehekin
~by publishing our blog which gives authentic insight into Stehekin Community Life
~by publishing the Stehekin Heritage website that provides current updates, information and an avenue for people to help the Stehekin Community
~through Summer Evening Programs, which inform and educate visitors of early history, current life and culture in Stehekin
~by reprinting of "Glimpses of the Past," which captures Stehekin's Early History through stories and photos
By joining us, you help Stehekin Heritage educate and inform a larger audience about the value of the Stehekin Community, past present and future.
THANK YOU FOR CONSIDERING JOINING STEHEKIN HERITAGE!